FAU Athletics Partnership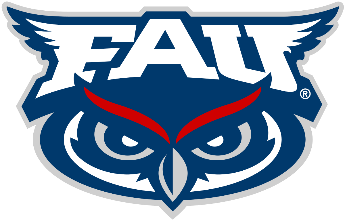 Official Mortgage Lender of FAU Athletics
Choice Mortgage Group Announces Corporate Partnership with Florida Atlantic University Athletics
Choice Mortgage Group recently announced a corporate partnership with Florida Atlantic University Athletics and its multimedia rightsholder, Florida Atlantic Sports Properties, as the "Official Mortgage Lender of FAU Athletics."
Choice Mortgage Group, headquartered and founded in Boca Raton in 1995, will be highly visible across FAU Athletics' official platforms throughout the athletic season, including being the presenting sponsor of the upcoming Signing Day Celebration event on Feb. 2 at FAU's Schmidt Family Complex – Debbie Lindstrom and Bob Sheetz Owls Perch.
"The decision to become the 'Official Mortgage Lender of FAU Athletics' was an easy one," said Emmanuel St. Germain, Chief Executive Officer for Choice Mortgage Group. "We've been in FAU's backyard for over 25 years, and we like to think our roots in Boca Raton are almost as deep as FAU's. Florida Atlantic University is very important to our company, and it is our hope that this partnership will make fans, students, staff, and faculty more aware that Choice Mortgage Group is committed to building rewarding, long-term customer relationships while providing the highest quality mortgage services."
Choice Mortgage Group's comprehensive corporate partner benefits package includes in-venue signage, exposure on radio game broadcasts and coaches' shows on the Florida Atlantic Sports Network, and various other marketing and experiential solutions- making the company synonymous with FAU Athletics. One unique element will be the Choice Mortgage Group logo on the scoreboard inside FAU Stadium- one of only four brands with permanent signage on the structure.
"We are thrilled to join forces with FAU Athletics," said Sarah Deely Biernbaum, Director of Business Development for Choice Mortgage Group. "This partnership strongly aligns with our core values and will allow us to deliver the most innovative finance programs, superior customer service and the financial strength FAU Owls demand. From the first inquiry to the final signature at closing, we provide highly personalized service to each of our clients. We encourage Owls fans to give us a call or visit us online to learn about special programs available for FAU fans, students, staff, and faculty for their next home loan."