Shoot For $10,000 Contest!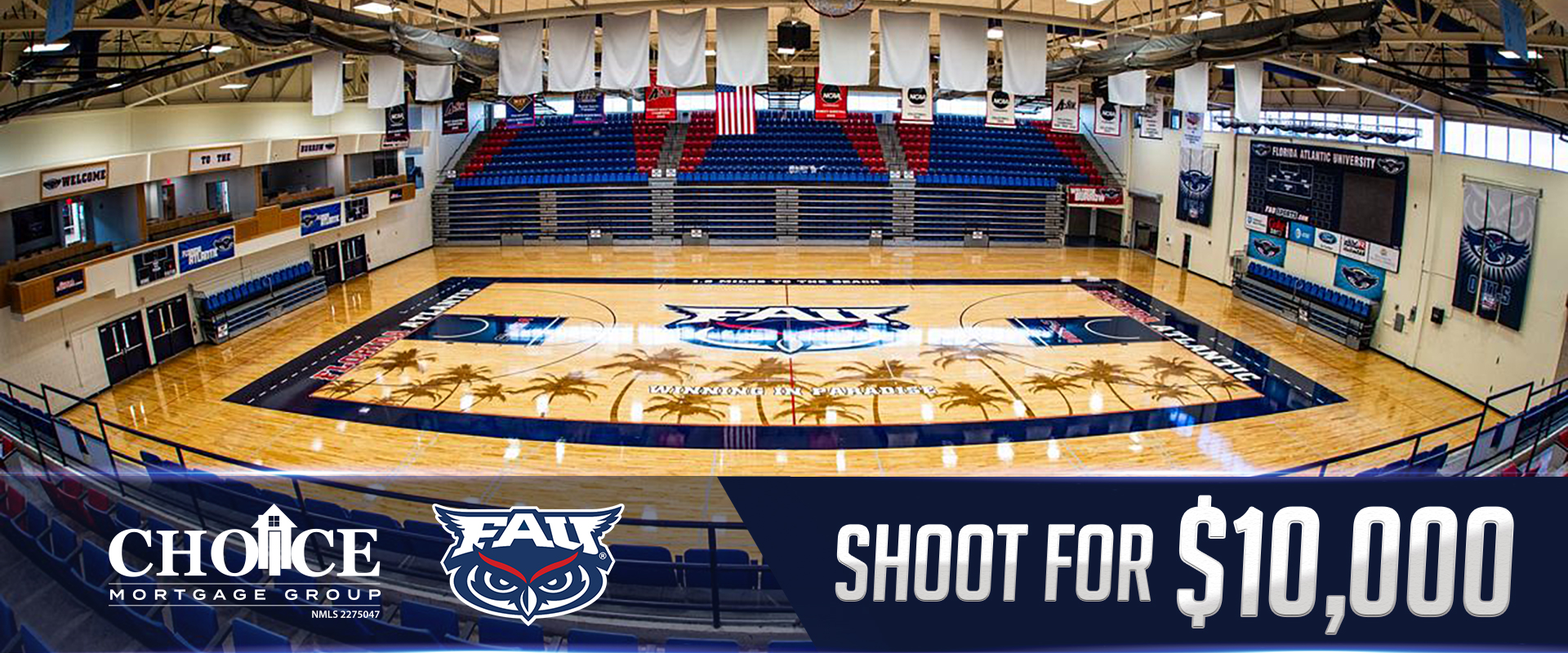 Choice Mortgage Group…Official Mortgage Partner of FAU Athletics
ENTER FOR A CHANCE TO BE OUR FAN OF THE GAME AND WIN $10,000!
At 10 home FAU Men's Basketball games, one lucky fan will have a chance to Shoot to Win $10,000 from Choice Mortgage Group! A new contestant will be chosen for each home game and automatically wins a $20 Ramen Lab Eatery gift card.

Shoot For $10,000 at these home games:
Dec 17
Jan 5, 7, 14, 26, 28
Feb 9, 11, 23, 25
Enter here for your chance to win!