Advantages of Buying a Starter Home For First Time Buyers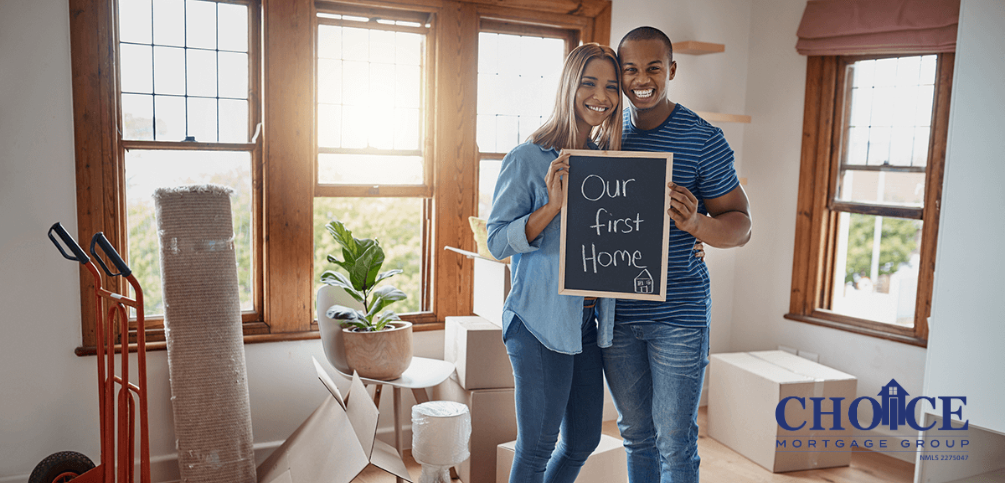 As a first-time homebuyer, your decision on what type of house you want to purchase can be overwhelming. While dream homes may seem enticing, starter homes offer numerous advantages that make them an ideal option for those just starting out in the housing market. Whether you're looking to save money or reduce your environmental footprint, starter homes are a great way to get started with homeownership without compromising quality. In this blog post we'll dive deep into the various advantages of choosing a starter home for your first-time purchase as well as advice from real estate experts on how best to navigate it. Keep reading to learn why these low cost and minimal upkeep options might be perfect for you!
The Benefits of a Starter Home for First-Time Buyers
As a first-time homebuyer, the thought of purchasing your first home can be daunting. However, investing in a starter home may be a wise decision. A starter home provides several benefits, including a more affordable price point, the opportunity to build equity, and the potential for rental income in the future. By purchasing a starter home, you can enjoy the freedom of owning a property while also establishing a solid foundation for your future real estate investments. In addition, starter homes often offer a great introduction to homeownership and can help you gain valuable experience in the real estate market. So, if you're considering purchasing your first home, a starter home may be an excellent option to consider.
Types of starter homes available on the market
If you are in the market for a starter home, there are many options available to suit your needs and preferences. One option is a traditional single-family home, which typically come with a front and backyard, and are perfect for those who want their own space. Another option is a townhome, which offers a more compact living space that is still large enough to accommodate a small family. For those who prefer a low-maintenance lifestyle, a condo or apartment may be the perfect solution. These types of homes often come with shared amenities like a pool or gym, and can be a great option for first-time homebuyers who are not ready for a big financial commitment. Ultimately, the type of starter home that is right for you depends on your individual needs and preferences.
How to research and find the right starter home
Are you in the market for your first home? Finding the right starter home can seem like a daunting task, but with some research and careful consideration, it can be an exciting time! Start by determining what is important to you in a home such as location, size, and price range. Then, utilize online resources such as Zillow, Redfin, or Realtor.com to search for homes that meet your criteria. Be sure to consider things like the neighborhood, schools, and crime rates when looking at potential homes. You may also want to enlist the help of a real estate agent who can guide you through the process and show you potential homes that meet your needs. Don't be afraid to ask questions and take your time – it's important to find a home that fits your lifestyle and budget.
Considerations when buying a starter home, such as location, amenities, and size
When looking to buy your first home, it's important to carefully consider several factors to ensure you make the best decision possible. Location is a top priority, as it impacts everything from commute times to access to desirable amenities and schools. You'll also want to think about the size of the home, taking into consideration not only your current needs, but also future plans like potential family growth. Additionally, consider what amenities are most important to you, such as a backyard or nearby park, community pool or fitness center, or a location close to shopping and restaurants. By weighing these factors, you can find the perfect starter home that meets your needs and fits your lifestyle.
Pros and Cons of owning a starter home
Aspiring homeowners often face a dilemma: should they invest in a starter home or wait to buy their dream house? Starter homes, which are usually smaller, more affordable properties, have both advantages and drawbacks. One benefit of owning a starter home is the opportunity to enter the real estate market and start building equity while paying down a mortgage. Additionally, these homes may provide a sense of independence and pride of ownership. However, there are also cons to consider, such as limited space, potential difficulties with re-selling the property, and the possibility of outgrowing the home quickly. Ultimately, whether to buy a starter home or not depends on your financial situation, lifestyle, and long-term goals.
Financing Options for first-time buyers looking to purchase a starter home
Purchasing a starter home as a first-time buyer can be daunting especially when it comes to financing. But fret not, as there are few financing options that can help you achieve your dream of owning a home. You can opt for a conventional loan which offers a fixed or variable interest rate with lower down payment requirements. Some lenders also offer special loans (FHA, VA, and USDA) for first-time homebuyers that come with reduced interest rates. Another option is to reach out to your local government as they often have programs that can provide financial assistance to first-time buyers. Whatever option you choose, make sure to carefully evaluate the terms and conditions. Remember, buying a home is a significant investment, and it's essential to select a financing option that aligns with your financial situation and goals.
Purchasing a starter home can be an exciting journey that allows you the opportunity to begin building your financial and personal legacy. When done correctly, it can lead to real benefits and help set you up for future success. As such, it is important to carefully consider all of the factors associated with buying the perfect starter home. Make sure to research all available financing options available in order to determine the best plan for your needs and budget, as this could save you money in the long run. Consider location, availability of amenities, and size when selecting a starter home. By being educated on the pros and cons of owning a starter home, buyers will be able to make an informed decision that adheres to their lifestyle and budget. To begin setting yourself up for a successful home ownership experience starting today, reach out to the experts at Choice Mortgage Group to guide you through every step of the process!
Have more questions?
We're ready to assist! Since 1995, Choice Mortgage Group has been providing homeowners with the best real estate financing programs available. As a licensed lender, we offer a wide variety of services and programs that satisfy the unique needs of each of our clients.
Specializing in residential mortgage lending, our programs include conventional and government lending, purchases, and refinances. We also offer portfolio lending for self-employed borrowers and borrowers with complicated tax situations. South Florida is where Choice Mortgage Group started, and we like to call it home. We are devoted Florida Atlantic University Owls fans and are proud to be the official mortgage lender of Florida Atlantic University Athletics. We also support numerous other local organizations.
For more information about, visit www.choicemortgage.com.
Choice Mortgage Group
2424 N Federal Hwy, Suite 100
Boca Raton, FL 33431
(561) 395-6900