The Advantages of Home Ownership: Owning vs. Renting in South Florida and Beyond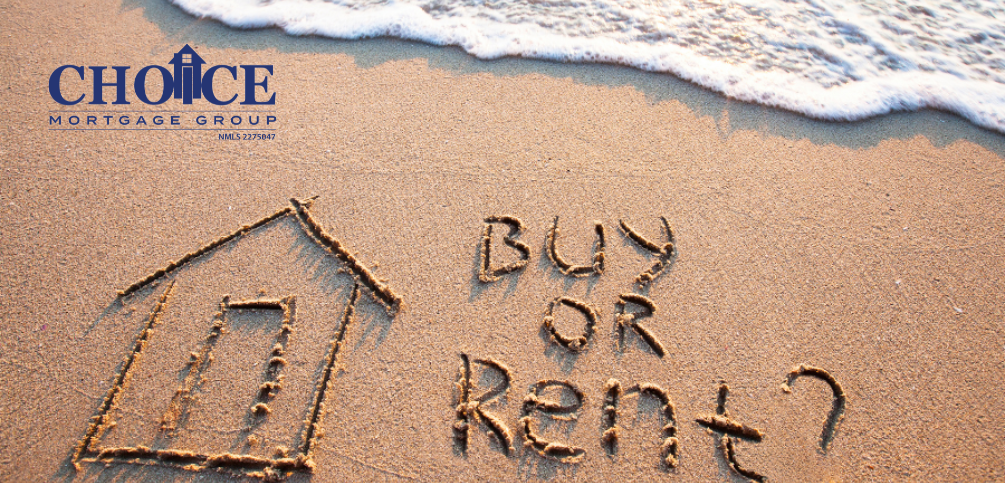 Homeownership is a dream for many, representing stability, financial security, and a place to call your own. While renting offers flexibility and a lower initial financial commitment, there are several compelling advantages to owning a home that both consumers and realtors should consider. In this blog, we will explore the benefits of homeownership, emphasizing why owning a home can be a smart long-term investment.
Building Equity
One of the primary advantages of owning a home is the opportunity to build equity over time. Equity is the difference between the market value of your home and the remaining mortgage balance. With each mortgage payment, you pay down the loan balance, gradually increasing your ownership stake in the property. This is essentially a form of forced savings, helping you accumulate wealth and financial security.
Predictable Monthly Costs
When you rent a property, your monthly costs are subject to the whims of the rental market. Rent prices can increase annually, causing uncertainty in your budget. On the other hand, homeowners typically have a fixed-rate mortgage, providing stability and predictability in monthly housing expenses. This makes it easier to plan for the future and allocate your budget efficiently.
Tax Benefits
Homeowners enjoy several tax advantages that renters do not. Mortgage interest and property taxes are often tax-deductible, potentially leading to significant savings during tax season. Moreover, when you sell your primary residence, you may be eligible for a capital gains tax exclusion, further boosting your financial benefit from homeownership.
Freedom to Customize
Owning a home allows you to make it your own. You have the freedom to renovate, remodel, and decorate as you see fit, without needing permission from a landlord. This not only enhances your living experience but can also increase your home's value over time.
Long-Term Investment
Real estate tends to appreciate in value over time, making homeownership a long-term investment. While there are no guarantees, historical trends show that property values typically increase, providing a potential source of future financial security. This can be particularly advantageous if you plan to sell your home in the future or use it as a source of income through renting.
Stable Neighborhood and Community
Owning a home often leads to a stronger connection with your neighborhood and community. When you plan to stay in one place for an extended period, you're more likely to become involved in local organizations, schools, and community events. This sense of stability can be especially beneficial for families and individuals looking to establish roots in a specific area.
Pride of Ownership
There's a unique sense of pride that comes with homeownership. Owning a home is a significant achievement and can provide a strong sense of accomplishment and belonging. You have control over your living space and the ability to create a space that truly feels like home.
Conclusion
While renting provides flexibility, homeownership offers a wide array of advantages that extend beyond just having a place to live. The opportunity to build equity, predictable monthly costs, tax benefits, and the freedom to customize your home make owning a property an attractive long-term investment. Realtors play a crucial role in helping individuals find the right home that aligns with their goals and financial situation. If you're considering the transition from renting to owning, take time to carefully weigh the advantages and consult with a real estate professional who can guide you through the process, ultimately helping you achieve your homeownership dreams.
To begin setting yourself up for a successful home ownership experience starting today, reach out to the experts at Choice Mortgage Group to guide you through every step of the process!
Have more questions?
We're ready to assist! Since 1995, Choice Mortgage Group has been providing homeowners with the best real estate financing programs available. As a licensed lender, we offer a wide variety of services and programs that satisfy the unique needs of each of our clients.
Specializing in residential mortgage lending, our programs include conventional and government lending, purchases, and refinances. We also offer portfolio lending for self-employed borrowers and borrowers with complicated tax situations. South Florida is where Choice Mortgage Group started, and we like to call it home. We are devoted Florida Atlantic University Owls fans and are proud to be the official mortgage lender of Florida Atlantic University Athletics. We also support numerous other local organizations.
For more information about, visit www.choicemortgage.com.
Choice Mortgage Group
2424 N Federal Hwy, Suite 100
Boca Raton, FL 33431
(561) 395-6900