New FHA Policy Looks To Increase the Supply of Affordable Housing and Help Families Create Generational Wealth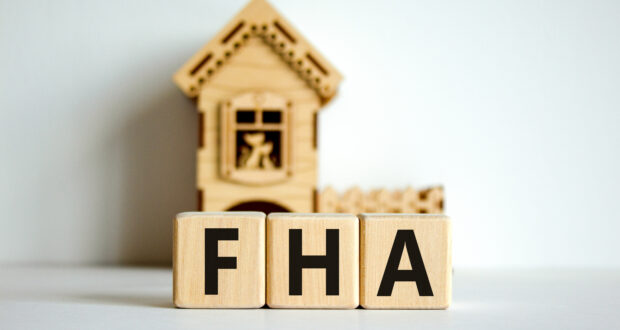 The Federal Housing Administration (FHA) has announced a new policy aimed at expanding access to mortgage financing for properties with Accessory Dwelling Units (ADUs), which are small housing units within or attached to a primary residence. This change allows lenders to consider rental income from ADUs when underwriting mortgages, increasing the income that can be used to qualify for FHA financing.
The policy has several key features:
Rental Income Inclusion: Lenders can now use up to 75% of estimated ADU rental income to qualify borrowers for an FHA-insured mortgage on properties with existing ADUs. This offers more opportunities for homebuyers with limited incomes to access homes with ADUs and benefit from the wealth-building potential they offer.
New ADUs: For borrowers planning to add a new ADU, 50% of the estimated rental income can be considered when applying for a mortgage under FHA's Standard 203(k) Rehabilitation Mortgage Insurance Program. This encourages more homeowners with limited incomes to create ADUs, supporting homeownership and expanding rental housing availability.
ADU Appraisal Requirements: The policy introduces specific appraisal requirements for ADUs. Appraisers will identify and assess ADU characteristics and estimated rental income, which will help determine a property's market value accurately. This aids in the valuation of ADUs, making ADU financing more accessible as zoning barriers are removed.
New Construction Financing: ADUs are now eligible for financing under FHA mortgages for new construction. This means that new homes can be built with ADUs, providing an additional source of ADU production alongside rehabilitating existing structures.
These policies aim to support affordable housing and homeownership goals set by the Biden-Harris Administration. The new flexibility in financing ADUs will help address the shortage of affordable housing and enable more people to access quality housing while building generational wealth.
FHA-approved lenders can immediately offer mortgages on properties with ADUs under these new policies, making it easier for borrowers to embrace the benefits of ADUs in their homeownership journey.
Choice Mortgage Group
Headquartered in paradise- Boca Raton, FL, Choice Mortgage Group is dedicated to helping people improve their financial situations and create lasting memories through home ownership – one loan at a time. Our team of mortgage experts build customized solutions for each of our clients, based on their specific situations, goals, and objectives.
Specializing in residential mortgage lending for over 25 years, our programs include conventional and government lending, purchases, and refinances. We also offer portfolio lending for self-employed borrowers and borrowers with complicated tax situations.
Now licensed in 14 states, South Florida is where Choice Mortgage Group started, and we like to call it home. We are devoted Florida Atlantic University Owls fans and are proud to be the official mortgage lender partner of FAU Athletics. We also support numerous other local organizations. For more information about Choice Mortgage Group, visit www.choicemortgage.com.
Choice Mortgage Group
2424 N Federal Hwy, Suite 100Boca Raton, FL 33431
(561) 395-6900
info@choicemortgage.com