Artificial intelligence (AI) is changing the real estate industry at an extremely fast pace!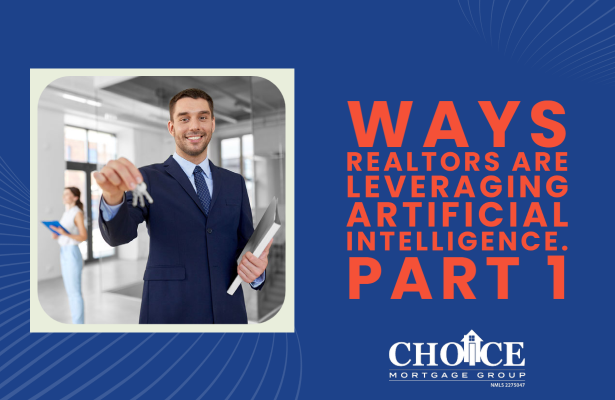 Machine learning, a branch of AI, is helping realtors to better understand consumer behavior and optimize their marketing strategies. AI is quickly changing the way real estate agents do business, and it's set to revolutionize the industry in the years to come.
Here is a step-by-step guide on how you can use the power of AI to quickly respond to client reviews:
Visit the ChatGPT website- https://chat.openai.com. ChatGPT is an artificial intelligence (AI) chatbot developed by OpenAI and released in November 2022. You may also try other alternatives such as Google Bard or Microsoft Bing Chat.
Once you're on the ChatGPT site, click the + or "New Chat" box at the top left corner of the page. Your cursor will then move to the "Send a message" dialog box at the bottom of the page.
In a separate browser window, navigate to the review you'd like to reply to and copy all the text.
Go back to the ChatGPT page, type "Respond to this review" in the dialog box and paste the review after the text you entered.
Next, you will hit enter or click on the send button indicated by the paper airplane symbol.
In seconds, ChatGPT generates a personalized response you can copy and paste as a reply to the review. The response even addresses specific concerns or preferences mentioned in the review. This personal touch enhances customer satisfaction and demonstrates attentiveness.
Need more help with leveraging AI to quickly respond to client reviews?
We are ready to assist!
Since 1995, Choice Mortgage Group has been providing homeowners with the best real estate financing programs available. As a licensed lender, we offer a wide variety of services and programs that satisfy the unique needs of each of our clients.
Specializing in residential mortgage lending for over 25 years, our programs include conventional and government lending, purchases, and refinances. We also offer portfolio lending for self-employed borrowers and borrowers with complicated tax situations. South Florida is where Choice Mortgage Group started, and we like to call it home. We are devoted Florida Atlantic University Owls fans and are proud to be the official mortgage lender of FAU Athletics. We also support numerous other local organizations. For more information about Choice Mortgage Group, visit www.choicemortgage.com.
Choice Mortgage Group
2424 N Federal Hwy, Suite 100
Boca Raton, FL 33431
(561) 395-6900