The Fair Credit Reporting Act (FCRA): Defined And Explained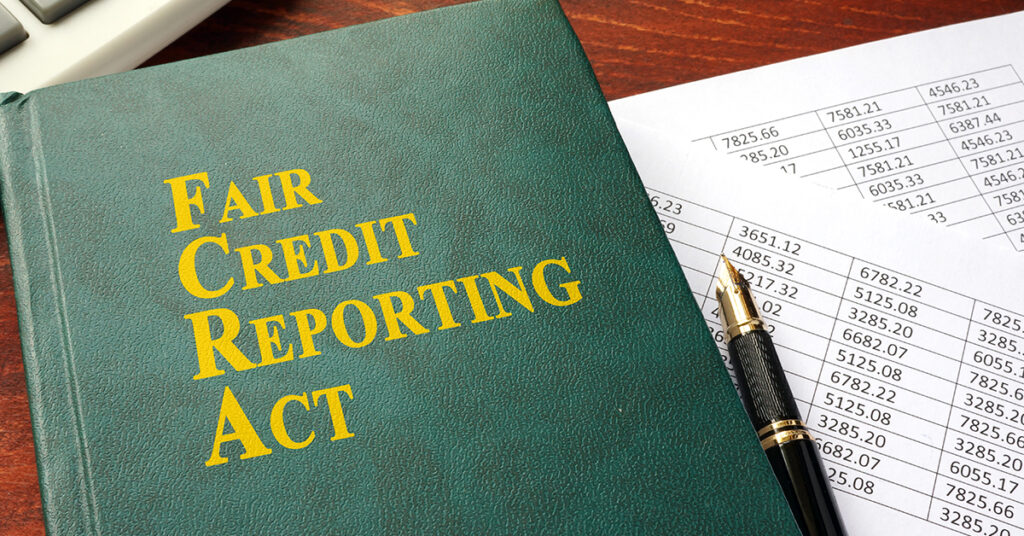 Introduction
As a potential homeowner, you might have come across the term "Fair Credit Reporting Act" or FCRA while exploring mortgage options. The FCRA plays a crucial role in the mortgage industry and can significantly impact your ability to secure a mortgage. In this blog, we will delve into what the Fair Credit Reporting Act is, its purpose, and how it affects you as a borrower.
Understanding the Fair Credit Reporting Act (FCRA)
The Fair Credit Reporting Act (FCRA) is a federal law enacted in 1970 with the primary goal of promoting fairness, accuracy, and privacy in the information provided by consumer reporting agencies (also known as credit bureaus) to creditors, insurers, employers, and other businesses that use this information to evaluate applications for credit, insurance, employment, and other purposes.
The FCRA sets standards for collecting, disseminating, and using consumer credit information while also providing guidelines for resolving inaccuracies in credit reports. It ensures that consumers have the right to access their credit information and dispute any errors that may negatively affect their creditworthiness.
Key Provisions of the FCRA
Access to Free Credit Reports: The FCRA entitles consumers to receive a free credit report from each of the three major credit reporting agencies—Equifax, Experian, and TransUnion—once every 12 months. By checking your credit reports regularly, you can identify potential inaccuracies and take steps to rectify them.
Dispute Resolution Process: If you find errors on your credit report, the FCRA allows you to dispute the inaccuracies with the credit reporting agency. The agency must investigate the disputed items and correct any errors within 30 days, provided they are found to be inaccurate.
Consent for Credit Checks: The FCRA requires businesses to obtain your written consent before accessing your credit report for certain purposes, such as approving a mortgage application or conducting background checks for employment purposes.
Time Limits on Negative Information: The FCRA mandates that most negative information, such as late payments or collections, can only remain on your credit report for a specific period, usually seven years. Bankruptcies may stay on your report for up to ten years.
Limitation on Reporting Certain Information: The Act restricts the reporting of certain negative information, like tax liens and civil judgments, unless they meet specific accuracy criteria.
Importance for Mortgage Applicants
For individuals seeking a mortgage, the Fair Credit Reporting Act holds immense significance. Lenders rely heavily on credit reports to assess an applicant's creditworthiness. A positive credit history with a strong credit score enhances the chances of securing a favorable mortgage deal with lower interest rates. On the other hand, errors on your credit report or a poor credit history can lead to mortgage application rejection or higher interest rates.
To enhance your chances of getting a mortgage approval, it is essential to maintain a good credit history and promptly address any inaccuracies on your credit report. Regularly checking your credit report and taking proactive steps to improve your credit score can play a vital role in obtaining a mortgage that aligns with your financial goals.
Conclusion
The Fair Credit Reporting Act is a crucial piece of legislation that protects consumers and ensures that the information provided by credit reporting agencies is accurate and fair. As a mortgage applicant, understanding the FCRA and actively monitoring your credit report can empower you to take charge of your financial well-being and make informed decisions about your mortgage application. At Choice Mortgage Group, we understand the significance of the FCRA and its impact on your mortgage journey. Our team of experts is here to guide you through the mortgage application process, helping you find the best mortgage options that suit your unique needs and financial goals. Contact us today and take the first step towards your dream of homeownership.
Have more questions?
We're ready to assist! Since 1995, Choice Mortgage Group has been providing homeowners with the best real estate financing programs available. As a licensed lender, we offer a wide variety of services and programs that satisfy the unique needs of each of our clients.
Specializing in residential mortgage lending for over 25 years, our programs include conventional and government lending, purchases, and refinances. We also offer portfolio lending for self-employed borrowers and borrowers with complicated tax situations. South Florida is where Choice Mortgage Group started, and we like to call it home. We are devoted Florida Atlantic University Owls fans and are proud to be the official mortgage lender of FAU Athletics. We also support numerous other local organizations.
For more information about, visit www.choicemortgage.com.
Choice Mortgage Group
2424 N Federal Hwy, Suite 100
Boca Raton, FL 33431
(561) 395-6900