Understanding Abstract of Title: A Crucial Step in Your Home Buying Journey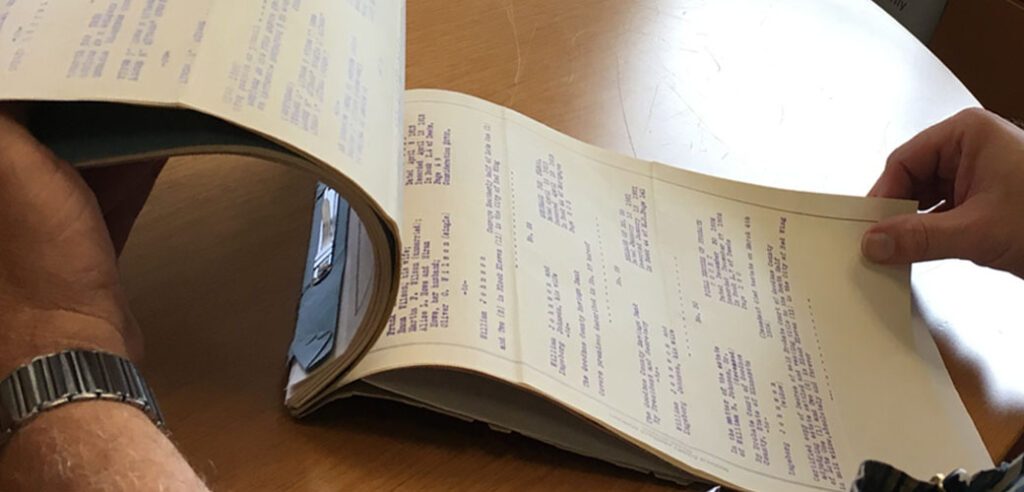 When it comes to buying a home, there are numerous documents and processes involved that can seem overwhelming to even the most seasoned homebuyer. One crucial document in the home buying process is the "Abstract of Title." While it may sound complex, understanding this document is essential for a smooth and secure home purchase.
What is an Abstract of Title?
An Abstract of Title is a summarized history of the property's ownership. It includes a comprehensive list of all recorded documents related to the property, starting from its original grant or patent from the government. This document provides a clear chain of ownership, revealing the transitions of ownership, any liens or encumbrances on the property, and any legal issues that may affect its marketability.
Why is it Important?
The Abstract of Title is vital because it helps establish the property's legal ownership and identifies any potential title issues that could arise during the home buying process. It acts as a security measure for both the buyer and the mortgage lender, ensuring that the property's title is clear and transferable.
A thorough examination of the Abstract of Title allows potential buyers and lenders to spot red flags early on. For instance, the abstract might reveal unresolved liens, undisclosed easements, or claims against the property. Identifying these issues before closing on the home can save buyers from future legal headaches and financial burdens.
The Role of a Title Company
Obtaining an accurate Abstract of Title is not a task for the average homebuyer. It requires expertise in researching public records, understanding legal jargon, and identifying potential risks. That's where a reputable title company plays a crucial role.
Title companies conduct a thorough examination of the property's history to prepare the Abstract of Title. They leave no stone unturned, ensuring all relevant documents are included. They verify the legitimacy of each transaction, providing a comprehensive and accurate account of the property's ownership.
Clearing Title Issues
If any title issues are uncovered during the Abstract of Title examination, the title company will work to resolve them. This might involve working with previous owners, lien holders, or other parties to clear up any discrepancies. Once all title issues are satisfactorily resolved, the property's title becomes marketable, and the homebuyer can proceed with confidence.
Conclusion
In conclusion, the Abstract of Title is an essential document in the home buying process, offering a clear and comprehensive history of a property's ownership. It is crucial for both the homebuyer and the mortgage lender to ensure a secure and trouble-free real estate transaction.
At Choice Mortgage Group, we understand the significance of a reliable Abstract of Title, and we work with reputable title companies to provide our clients with the confidence they need when buying a home. Our team of experts is here to guide you through every step of the process, making your dream of homeownership a reality. Contact us today to learn more about how we can help you navigate the home buying journey with ease!
Have more questions?
We're ready to assist! Since 1995, Choice Mortgage Group has been providing homeowners with the best real estate financing programs available. As a licensed lender, we offer a wide variety of services and programs that satisfy the unique needs of each of our clients.
Specializing in residential mortgage lending for over 25 years, our programs include conventional and government lending, purchases, and refinances. We also offer portfolio lending for self-employed borrowers and borrowers with complicated tax situations. South Florida is where Choice Mortgage Group started, and we like to call it home. We are devoted Florida Atlantic University Owls fans and are proud to be the official mortgage lender of FAU Athletics. We also support numerous other local organizations.
For more information about, visit www.choicemortgage.com.
Choice Mortgage Group
2424 N Federal Hwy, Suite 100
Boca Raton, FL 33431
(561) 395-6900